Posted on 17. Oct, 2011 by Jay McGrath in Gallery, Golf Mat Reviews
Hey Jay,
You know everything you say on your web site about the CCE mat is 100% true. I see a lot of golf sites that claim a lot of things, many of which I can't believe. But, the CCE golf mat that you sell is completely different and way better than any other mat.
At home here in Las Vegas we hit off your CCE matt everyday, it is just like real grass. It keeps Veronica sharp when we can't get out to the course.
Doug Joels,  NV
"The Country Club Elite Mat is Way Better Than Other Mats"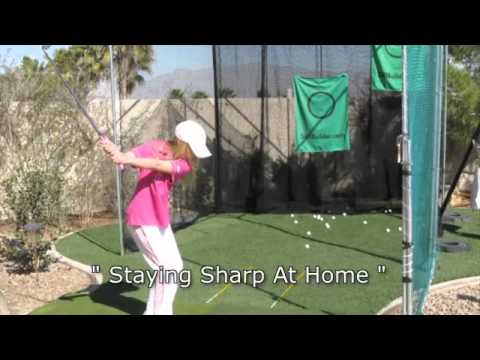 Here Is Veronica Hitting Balls at Butch Harmon's personal practice station at the Butch Harmon Golf School n Las Vegas
And Now A World Champion!!!
Read more here:
http://www.butchharmon.com/news/team-butch-harmon-news/item/450-congratulations-veronica-joels-on-u-s-kids-teen-world-championship.html
Veronica was the only player to shoot under par all 3 days!
This past week, TPC Member, Veronica Joels Won the US Teen World Golf
Championships in Pinehurst, North Carolina.  This is pretty much this
biggest thing you can win in junior golf at 13 years old. This three-day
tournament had 650 of the most elite junior golfers from across the United
States and more than 30 countries abroad.  This was Veronica's 74th title,
which had included many local and national championships.  But now, Veronica
Joels has the title of World Champion!