Birdieball – golf practice ball
Birdieballs – limited flight golf practice balls. These little beauties are one of my favorite golf training aids. A Golf Practice ball that actually feels like your hitting a ball!
If you have 40-yards you can put your golf net away and start practicing your swing off of the best golf mat available with the best limited flight golf practice ball.
I hit Birdieballs off of my golf mats at an artificial putting green in the corner of my yard.  I have 3 golf mats that are the tee boxes and 4-holes on the green, so in 9-holes we never play the same hole twice.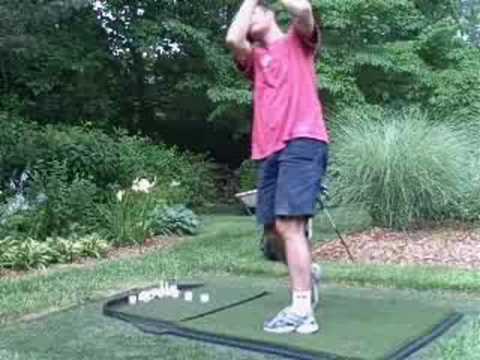 If you purchased a mat, I probably included a few of Birdieballs – I'd love to read your comments below and see if you like them as much as I do. Thank you for sharing!