Here ia a modular installation using The Country Club Elite® Mats. This is a left/right set up – so the Trackman launch Monitor does need to be moved to occomodate a left or  right handed golfer.  The Left and right Strike mats™ are 20″ x 48″ with the center Stance Mat being 4×4. This Flip-It® modular golf mat design allows you to rotate the Strike Mats™ 180 degrees and Stance Mat 90 degrees. You can also exchange the right and left strips for longer wear as there are typically more right handed golfers.
Jake Hamilton – Trackman Club Fitter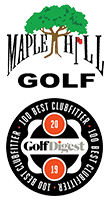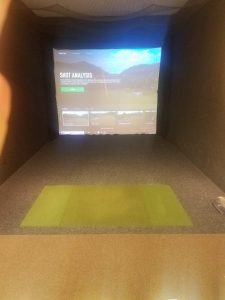 This is our Country Club Elite® Center Strike System® that has been featured at the US Open. In this case we supplied our rubber tray frame and the Country Club Elite® Mats came in 3-pieces. 2 Stance mats on the left/right and one Center Strike Hitting Strip in the middle. This set up allows you to keep the TrackMan in one loaction and not have to move it. This is a more common set up for our home and commercial simulator designs.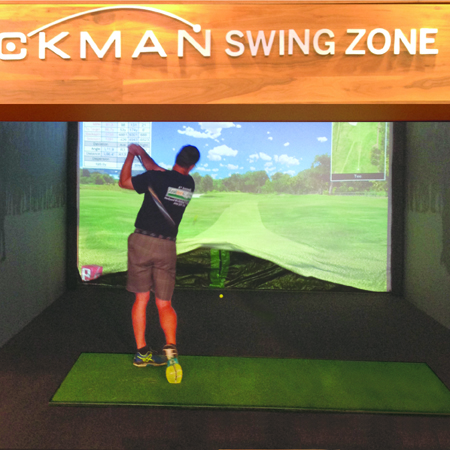 In this homeowner installation we recessed a one piece Country Club Elite® Mat and created a flush look with our Quick & True™ Putting Turf and then trimmed out the room with some rough. Check out the custom bags 😉